To my tens of loyal Realm of the Ghost King fans. the long awaited 1.1.0 free update will launch next Thursday (actually more like Wednesday night, but close enough), on June 21st.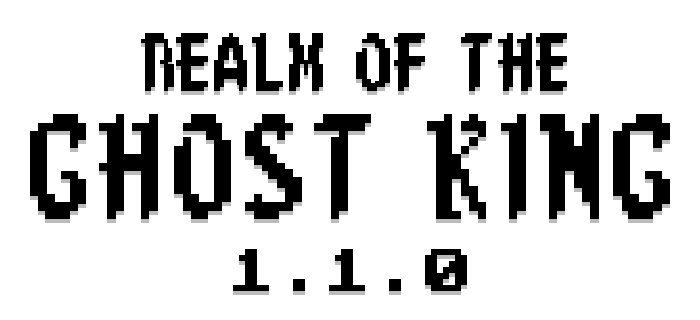 I can also confirm that the game will be on sale (on both itch and Steam) for the first time since launch! The game will be 25% off, so if you're looking to snag it for cheap then this is a great opportunity!
If you already own the game it will be a totally free update, so all you have to do is start up Steam or your itch.io app and wait for those sweet, sweet bits to download. If you use the DRM/Steam-free version and don't use the itch.io app (and you really should) then you'll need to pop over to the game's itch page and download a fresh copy.
If you'd like a list of changes, check out the 1.1.0 announcement post which is more or less 100% accurate! A complete list of changes will be released on Thursday.
Thanks for reading and thanks for your support!